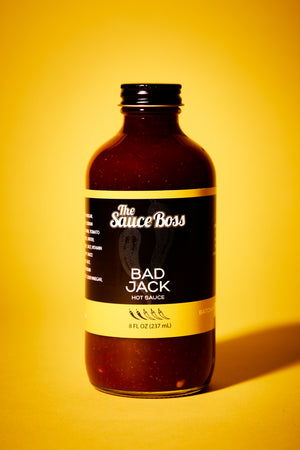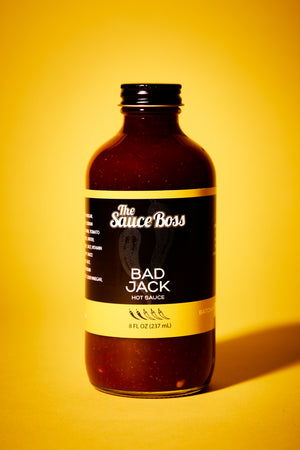 On Sale
Badjack - Medium Heat Hot Sauce
Badjack
Heat Level: Medium
Size: 8 oz
Allergies: Soy & Garlic
Bad Jack is a medium heat hot sauce. Great flavor. A very all around sauce.
Great with chips, tacos, veggies and stir fries. 
Ingredients: Chili Paste (chili, salt, distilled vinegar, potassium sorbate preservative, sodium bisulfite preservative, xanthan gum) Tomato Juice (reconstituted tomato juice, water, concentrated juice of tomato, salt, c-ascorbic acid) Gluten free Soy Sauce(water, hydrolyzed soy protein, salt, molasses, caramel coloring and sodium benzoate as preservative) Apple Cider Vinegar, Granulated Garlic.